SPORT CROSS-TRAINING
Professional teams and athletes from around the world use gymnastics as an integral part of their training because it develops so many of the skills that are at the core of most sports: strength, power, speed, agility, coordination, balance and focus. Gymnastics develops both fitness and athleticism, while requiring mental discipline and a strong work ethic.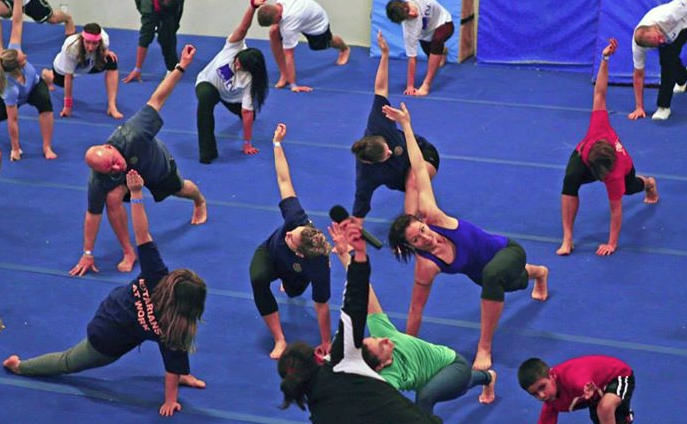 Sport Cross-training
At DGS, we offer a cross-training program that can be custom-tailored to your sport and the specific needs of your team. Whether you want to work on strengthening specific weaknesses, on overall conditioning, or on team-building, we can design a program that will work your team hard, but give them variety – and even some fun – in their training routine!
For youth sports, which often require short, intense bursts of power, our fitness program can dramatically improve your team's performance. Many of the Delta School Board Academy programs use our facility to give their teams an edge and add variety to their training routine, including the lacrosse, hockey and soccer academies, as well as the Winskill Dolphins Swim Club and cheerleading teams.
Who is this program for? Coaches, teams and athletes who want to improve their:
Overall strength
Core strength
Speed and power
Dynamic flexibility
Aerobic and anaerobic conditioning
Reaction times, coordination and agility
To learn more: Please contact our Sport Cross-training coordinator to find out how we can design a training program that meets your needs, at very competitive rates.